About
Eve Babitz: An Iconic Figure in Los Angeles Culture
Eve Babitz was one of the truly original writers of 20th-century Los Angeles: essayist, memoirist, novelist, groupie, feminist, canny ingenue.
Eve Babitz was an american artist, author, and cultural icon who captivated audiences with her semi-fictionalized memoirs and her connection to the vibrant cultural scene of Los Angeles. Born on May 13, 1943, in Hollywood, California, she was the daughter of Mae, an artist, and Sol Babitz, a classical violinist who played for 20th Century Fox. Babitz was of Russian Jewish and Cajun (French) descent. She attended Hollywood High School and went on to have a career in the arts and literature.
Early Life and Education of Eve Babitz
Growing up in Hollywood, Babitz was surrounded by artists and musicians. Her godfather was the composer Igor Stravinsky, and her parents were friends with him. Babitz's mother was a major influence on her creativity, and her father was her mentor in classical music. She learned to play the guitar and later played in a band with her younger sister.
Career of Eve Babitz
Babitz began her artistic career as an album cover designer at Atlantic Records, working for Ahmet Ertegun. In the late 1960s, she created album covers for Linda Ronstadt, The Byrds, and Buffalo Springfield. Her most famous cover was a collage for Buffalo Springfield's 1967 album, Buffalo Springfield Again.
Babitz's articles and short stories appeared in various publications such as Rolling Stone, The Village Voice, Vogue, Cosmopolitan, and Esquire. She authored several books, including Eve's Hollywood, Slow Days, Fast Company, Sex and Rage, Two By Two, L.A. Woman, and Black Swans. Her writing style blended fiction and memoir, and her books often referenced the cultural scene in Los Angeles during the 1960s, 1970s, and 1980s.
Despite her literary accomplishments, much of the press about Babitz emphasized her various romantic associations with famous men, including singer/poet Jim Morrison, artists Ed Ruscha and Paul Ruscha, comedian and writer Steve Martin, actor Harrison Ford, and writer Dan Wakefield, among others. Babitz has been likened to Edie Sedgwick, Andy Warhol's protégée at The Factory in New York City. In Hollywood's Eve: Eve Babitz and the Secret History of L.A., biographer Lili Anolik wrote, "passing herself off as a groupie allowed Eve to infiltrate, edge into territory from which she'd otherwise have been barred."
The legacy
Babitz was a prominent figure in Los Angeles culture, and her work has had a lasting impact on the city's art and literary scenes. She was known for her unique perspective on life in Los Angeles and her ability to capture its essence through her writing. Novelists Joseph Heller and Bret Easton Ellis were fans of her work, with the latter writing, "In every book she writes, Babitz's enthusiasm for L.A. and its subcultures is fully displayed."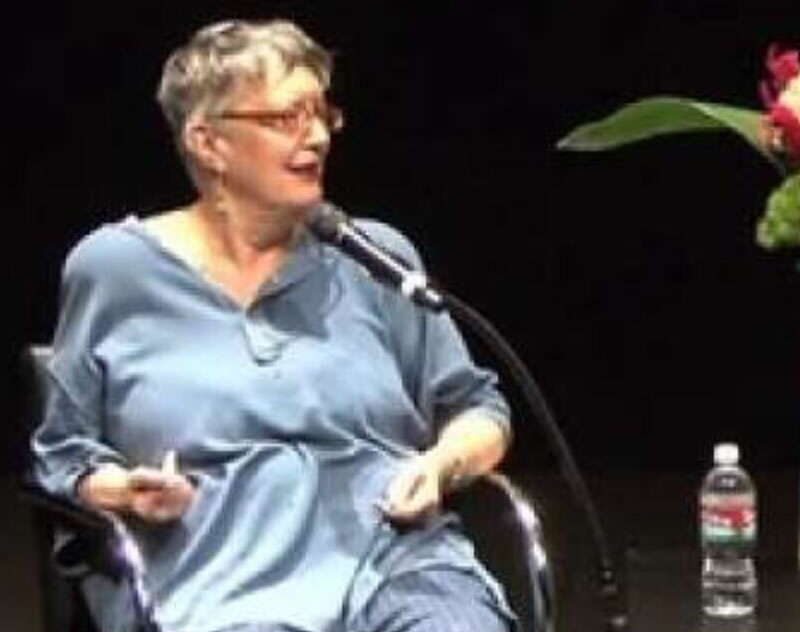 One of the reasons Babitz's writing has stood the test of time is its ability to capture the essence of the cultural zeitgeist of a particular time and place. Babitz's writing is often described as being imbued with a sense of joie de vivre that was typical of the era in which she lived. Her prose is full of vivid descriptions of the people and places that populated her world, and her writing is infused with a deep sense of nostalgia for a time that has long since passed.
Babitz's work is also notable for its frankness and honesty. She was not afraid to tackle taboo subjects such as sex and drugs in her writing, and her work often reflects a certain degree of emotional rawness that is refreshing to encounter in a world that can sometimes feel sanitized and overly curated.
Perhaps most importantly, Babitz's writing has a sense of timelessness to it that makes it feel as relevant today as it did when it was first written. Her work captures the essence of what it means to be human, with all of our flaws and foibles, and it does so with a sense of warmth and compassion that is often missing from contemporary literature.
An example of this is the iconic photo of Duchamp and Babitz playing chess, not just for Babitz's nudity, but for the way it embodies the spirit of that moment. The photo remains a powerful symbol of liberation and self-expression.
In a world that can feel increasingly divided and polarized, Babitz's writing serves as a reminder that there is beauty to be found in the everyday, and that life is meant to be lived to the fullest. Her legacy is one that continues to inspire readers today, and her work will no doubt continue to resonate for generations to come.
Despite her passing on December 17, 2021, her legacy continues to inspire new generations of artists and writers. Babitz's ability to capture the essence of Los Angeles through her work has made her an icon of the city's cultural scene. She will always be remembered as a free spirit, an artist, and a writer whose work continues to resonate with people around the world.